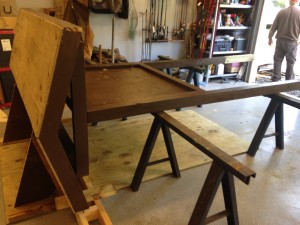 Congratulations to Eagle Scout, Kory McConnell.   The  Penn Run high school senior approach Friends of Yellow Creek with a great project.  He had identified the need for renovations and replacement of the park's information kiosks.  These large, sheltered bulletin boards help new visitors to the park learn about trails, safety regulations, even local wildlife.
Kory and his help
ers rebuilt, repaired, and created new kiosks.  He also identified several locations that lacked kiosks but where they could be usefully sited.
FOYC was pleased to help Kory earn his Eagle and to sponsor such a great park improvement.