Sailing 2017
Registration is open for Community Sailing at Yellow Creek this summer.  Despite the crazy spring weather, it will soon be launching boats and getting ready to enjoy Yellow Creek.
For summer 2017, we will again be offering free group lessons for FOYC sailing base members.
If you have always wanted to learn to sail, this is the budget deal of a lifetime.  You can enjoy time on the lake and work towards your US Sailing Certification.   As an FOYC fundraiser, you will also have the option of private lessons for a modest fee.
Visit the main Sailing Page for details and registration information.
Last year we customized the group lesson schedule to meet the needs of participants. Please sign up early to insure that we schedule group lessons at a time convenient for you.
YC Fleet News!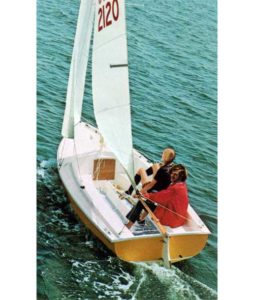 Last year FOYC accepted the donation of an O'Day Javelin.  This 14′ foot sloop has a steel centerboard and provides a stable learning platform for beginner and intermediate sailors.
Happily, we acquired a second Javelin in late Fall.
Sails are getting cleaning and repair at Sailcare in Ford City.  We're looking forward to launching the twin Javelins this Spring!
Contact FriendsOfYellowCreek@gmail.com for more information.